We have donated over £600,000 to our charity partners over the last three years and we continue to make a significant donation each year
At Procurement Hub charitable causes are very close to our heart. We want to give back to allow others to move forward.
We are now in our fourth year of our giving back initiative, which allows us to support charities which are close to our members, supply chain partners and our hearts.
Below you can find our 2023/2024 partners. 
April - Mind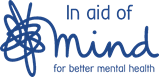 A mental health charity offering information, advice, lobbying government and local authorities to make sure no one has to face a mental health problem alone.
Even though 1 in 4 people have mental health problems, most do not get the help they need. 
Mind aim to fight for those experiencing a mental health problem to get support and respect. By making mental health an everyday priority and standing up to the injustices which make life harder for those of us with mental health problems.
They offer help whenever you might need it through our information, advice and local services.
We are proud to be supporting them throughout Stress Awareness Month in April.
May - Ronald McDonald Houses Charity UK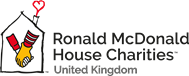 Ronald McDonald Houses provide a free place to stay for the entire family, close to the children's hospital. The staff are on hand to offer a shoulder to cry on and their facilities allow families to cook a meal in the communal kitchens, enjoy the playrooms, do their child's laundry or relax in front of the TV. They offer a place to call home, when they need it most.
Celebrating 30 years of helping families, their 12 Houses across the UK not only provide free 'home away from home' accommodation close to children's hospitals, they also offer a friendly smile, clean facilities and an invaluable support network. 
We are supporting them throughout May which includes International Day of Families on 15 May. 
June - The Trussell Trust
The Trussell Trust is working to stop UK hunger and poverty. They support a nationwide network of food banks, provide emergency food and support to people locked in poverty, whilst campaigning for change to end the need for food banks in the UK.
In the UK, more than 14 million people are living in poverty, including 4.5 million children. They support more than 1,300 food bank centres in the UK to provide a minimum of three days' nutritionally balanced emergency food to people who have been referred in crisis, as well as support to help people resolve the crises they face. 
July - Guide Dogs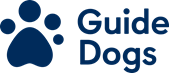 Guide Dogs' ambition is a future where every person with sight loss has the confidence and support they need to live their lives to the full. Today, Guide Dogs is the world's largest breeder and trainer of working dogs. And thanks to their dedicated staff, volunteers and the public's vital donations, they have now helped thousands people to achieve life-changing independence.
August - Derian House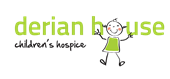 Derian House provides respite and end-of-life care to more than 400 children and young people across the North West. Their ethos is to make sure that every child and young person who comes to Derian is able to make the very most of the time they have.
September - Samaritans

Samaritans make sure to be there for anyone who needs someone, 24 hours a day, 365 days a year. Samaritans have over 20,000 volunteers and 201 branches across the UK and Republic of Ireland who provide a safe, confidential and non-judgemental space for people to talk through whatever is troubling them.
Samaritans is a critical service, needed now more than ever when such times of uncertainty can be very unsettling for some. Every 7 seconds someone contacts Samaritans who is desperately struggling to cope. 
We are proud to be supporting them for World Suicide Prevention Day on 10 September.
October - Diabetes UK

Leading the fight against the UK's biggest and growing health crisis, Diabetes UK is helping to tackle the diabetes crisis. They campaign for and support everyone affected by diabetes, help prevent Type 2 diabetes,  share knowledge and fund research that will one day lead to a cure.
Their vision is a world where diabetes can do no harm.
November - BBC Children in Need

From coast to coast, in towns and cities right across the UK, BBC Children in Need is out there making a difference. The amazing projects we support help change the lives of disadvantaged children and young people all over the country.
We are proud to support them for their 42nd TV appeal night on Friday 18 November to raise money for disadvantaged children and young people around the UK.
BBC Children in Need, (registered charity number 802052 in England & Wales and SC039557 in Scotland).
December - Crisis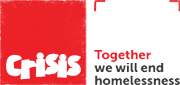 Crisis are committed to helping people out of homelessness and campaigning for the changes needed to solve it altogether. Every day they see the devastating impact homelessness has on people's lives, and over 50 years from our inception, the urgency has never been greater.
January - Millie's Trust

The charity was created in 2012 after Millie's sudden passing from choking at nursery. They aim to raise awareness in Paediatric First Aid to that may help save a child's life. Their services ensure everybody has access to professional first aid training no matter who they are and what their situation is at minimal cost. 
February - Sean's Place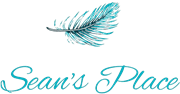 Provide practical proactive mental health support to men in Sefton who are experiencing poor mental health and isolation. A safe place for men to get social and therapeutic support in a non-clinical and non-judgemental setting.
March - National Autistic Society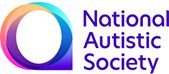 The leading charity for autistic people and their families in the UK. Providing specialist schools, campaigning for improved rights, and training on being more autism-friendly. They are dedicated to transforming lives and changing attitudes.