Willmott Dixon Interiors completed the £2.7m reconfiguration of existing spaces within Conquest Hospital's Emergency Department and Emergency Paediatrics Department. The project was appointed under the Procurement Hub Major Projects Framework.
The reconfigured space has delivered new clinical and non-clinical space and formed part of a wider strategy to care for Covid-19 positive inpatients. This includes providing the ability for the Trust to run a Red (Covid) and Green (non Covid) route through the hospital to implement neighbouring Covid and non Covid wards without cross contamination, increasing infection control.
The new design has reconfigured secondary underused waiting space to create a new clinical treatment cluster - including a separate paediatric treatment and waiting area - and increased the number of treatment spaces from 17 to 27.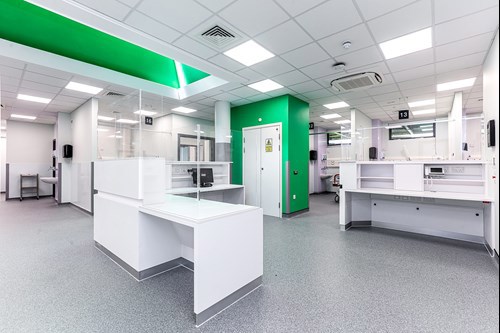 Project Outcomes
Defect free handover
Completed within a live environment and a Covid-19 environment
Increased capacity from 17 to 27 treatment space
Provided separate routes for Covid-19 and non covid patients
Consultant Team
Architect: Murphy Philipps Associates LLP
Project Manager: Currie & Brown
Structural Engineer: Gyoury Self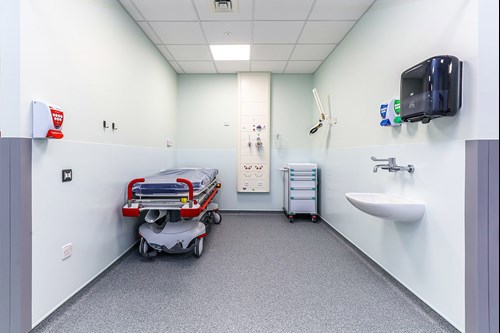 "The new area after refurbishment is amazing. It will make a real difference to quality of life for staff and quality of accommodation for patients." - Dr David Walker, Medical Director and Consultant Cardiologist.
Click here for more information on the Major Projects Framework 2.