For the past 2 years we have allowed our members to use the social value fund to support those charities closest to them and closest to us. By giving back 10% of the surplus from our solutions, a social value contribution is donated to different charities each month.

We aim to make a significant contribution each year and have been fortunate enough to be given the opportunity to name a Guide Dog puppy as a thank you for our donation.

Guide Dogs is charity that supports people with sight loss, assisting with their everyday lives. The services provided by Guide Dogs enable thousands of people to lead confident and fulfilling lives, with every pound raised making a difference.
A guide dog makes an enormous difference, providing someone with independence. Today, Guide Dogs is the world's largest breeder and trainer of working dogs. And thanks to their dedicated staff, volunteers and the public's vital donations, they have now helped over 36,000 people to achieve life-changing independence.

After a public vote on social media, the chosen name, Reggie was the winner. We are delighted to announce that Reggie has been born and we can't wait to watch him grow from a six-week-old bundle of fur to a fully-qualified guide dog.
Reggie is a cross between Golden Retriever and Labrador, born on 25 June 2022. He was one of four puppies born, alongside his brothers Damon, Grady, and Tobin. Born to parents, Benji, and Holly, they were handpicked because of his great temperament, and he displays all of the right characteristics needed to produce the next generation of life-changing puppies at Guide Dogs.

Reggie's Dad, Benji is a Golden Retriever, and was when he is not busy fulfilling his duties at the Guide Dogs National Centre, he goes to work with his holder, or likes to carry shoes around the house. The family he lives with describe him as easy to live with, good with children and a great companion.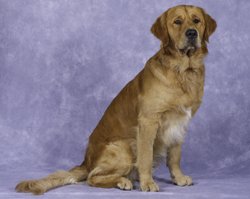 Reggie's mum, Holly is a Black Labrador and when she is not busy being mum to litters of life-changing puppies, she loves long free runs and visits to the beach where she splashes in the water. The family she lives describe her as loving, cuddly, excitable and brave.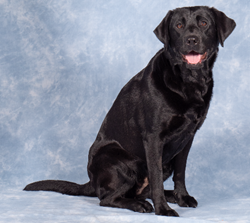 We will provide updates on the progress of Reggie so you can see how he is developing into a successful guide. With the help of funding and top Guide Dog trainers, the pup-in-training will grow up to help a person who is blind or visually impaired, giving them back their mobility and independence.
More information about The Guide Dogs for the Blind Association and the wonderful work they do can be found here.