The refurbishment and restoration of Walthamstow's grade II* listed former EMD cinema, which has now been renamed to Soho theatre Walthamstow continue to progress.
Until very recently this building was on the Theatres at Risk Register, but due to the restorative work undertaken by Willmott Dixon Interiors the theatre has been removed from this register. By Autumn 2023 this theatre will once again be ready to entertain people for generations to come, starting with community events at the end of the year.
There are many milestones that have been achieved in returning this building to its former glory. The large historic crittall windows at the front of the building have been fully restored and once again these striking features overlook the vibrancy of Hoe Street in Walthamstow. The space behind these windows is being fully modernised to contain a large office. There are also two further offices at the rear of the building, so this will be a busy environment throughout the year.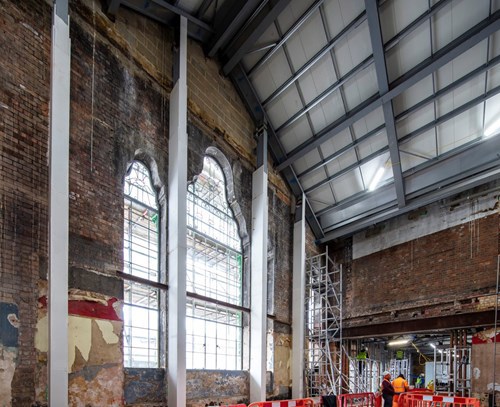 The Dutch gable at front and centre of the theatre has been fully rebuilt following the heavy damage it received during the second World War. This centre piece can also be viewed from the new terrace that has been created where visitors will be able to enjoy a refreshing drink from the bar below.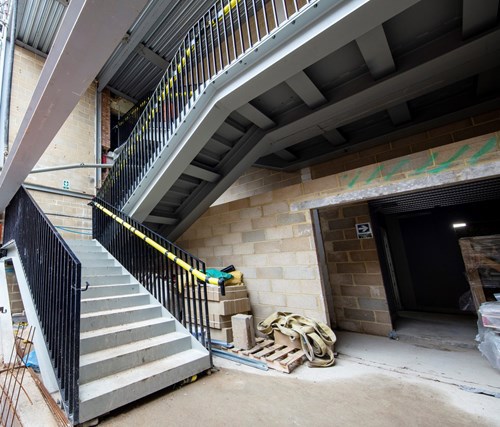 The façade on the south elevation is fully clad and new roofing spans across the building. This cladding improves energy efficiency whilst also protecting and preserving the multiple historic features within the building. All of which have been fully restored. Meanwhile voltaic solar panels have been fitted across the main span of the roof to significantly reduce energy usage. A large, steel, heavy duty staircase has also been installed at the side of the building, providing additional access to the different levels and floors within the theatre.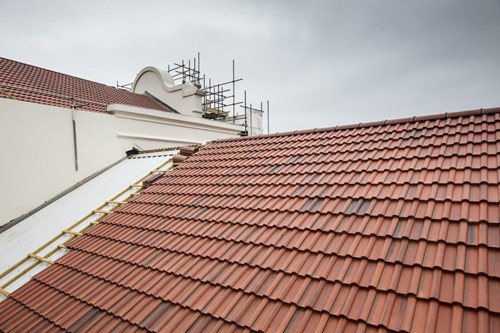 In addition to creating a vibrant building within the heart of Walthamstow, working with Waltham Forest Council, Willmott Dixon Interiors have to date generated a social return on investment of £11m within the local community. This includes working with several different local schools, colleges and businesses within Walthamstow. We have contacted local businesses to support people into work as well as providing work experience, construction tours, CV writing sessions, and talks about potential career opportunities within the construction industry. To create greener spaces, we have donated and planted trees within the local community, hosted discussions around the importance of sustainability and run mini projects with pupils to design and pitch their own school whilst working within a team to divide up responsibilities.
Currently we are running a Building Lives Academy with PAS-Direct for 19+, unemployed individuals. Our contribution to this programme is to provide employability sessions, work experience, and potentially paid employment with our supply chain partners.