Major Projects Framework partner, Willmott Dixon has created 65 one and two bed homes alongside communal areas such as a hairdressers and bistro for one of our members, emh care & support.
The scheme sets out to create an inclusive environment that brings together people of all ages as there is no age restriction on the facility. 50 of the apartments are available to rent, while 15 are for sale.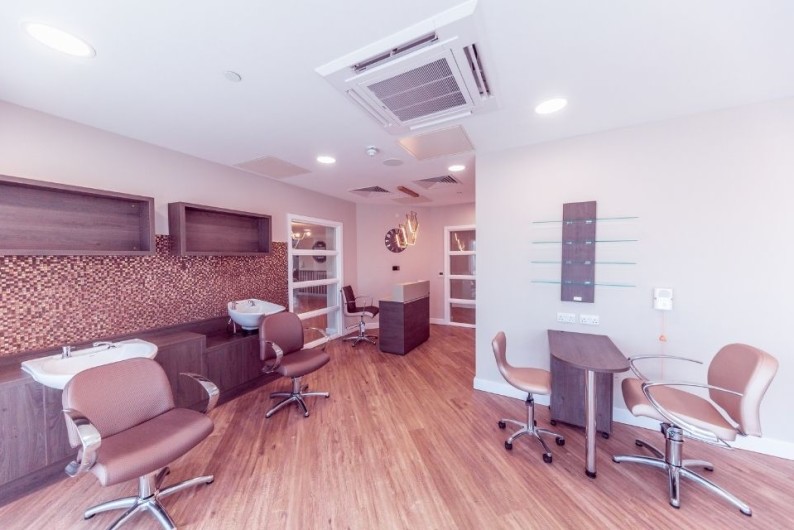 The project was procured through our Major Projects framework and designed by architects BRP.
The self-contained apartments have taken inspiration from nature and history to promote health and wellbeing. Each home is light and spacious with a number of options available to suit each individual's lifestyle. The spaces have also been designed to allow wheelchairs and mobility aids to be used.
The project was procured through the framework with a large focus on creating a positive impact for local people. This has seen 10% of the contract value - just over £1.2m monetary equivalent - invested into local social return projects concentrating on NEETS (Not in Education Employment or Training). Willmott Dixon collaborated with a local secondary school to deliver an enrichment programme, as well as running an eight-week traineeship where people aged 16 to 18 learnt employability skills, gained a CSCS card and on-site work experience.
They also delivered health and safety assemblies to local primary schools that were affected by the build.
Michelle Cotterill, director at Willmott Dixon, said:
"We're delighted that the Springfields Independent Living Scheme is now complete and can help to provide much-needed housing for residents in the local area. It's been great to see the build progress throughout construction and we're excited to see new residents enjoy the many benefits of independent living within this new facility."Our relationship with emh care & support has gone from strength to strength throughout the project and we're incredibly pleased that the team chose Willmott Dixon to help enhance the local economy and the lives of local people. Leaving a lasting legacy in the communities in which we work is very important to us and this development is a great example of where our passion for social value and community wellbeing has been matched by our partners."
Chris Jones, executive director of development at emh, said:
"We are thrilled that our latest extra care development is complete. Together with Willmott Dixon and our other partners, we have created a modern community in the heart of the National Forest, a vibrant place to inspire health and wellbeing. Springfields is unique in that it is an inter-generational scheme, meeting the needs of older residents as well as younger service users who may have physical and/or learning disabilities or sensory needs."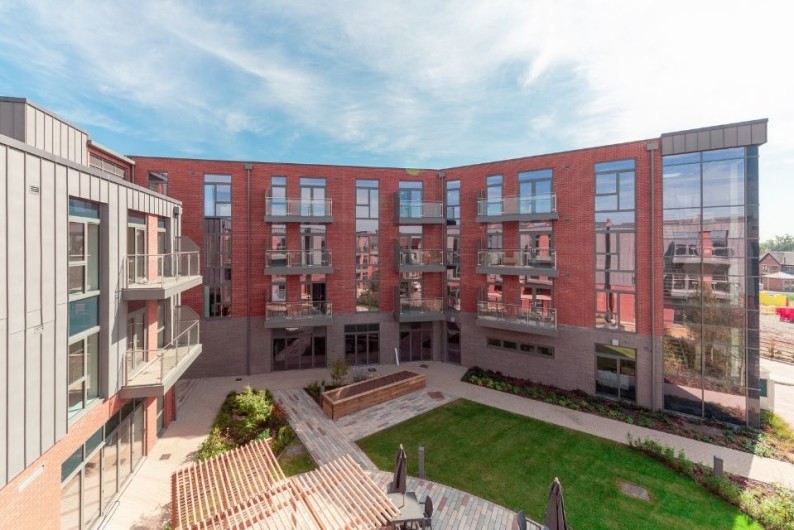 The site team implemented a range of safe working practices to embed the Construction Leadership Council's Site Operating Procedures to allow work to continue throughout Covid-19. Measures included:
Creation of one way systems and removal of bottlenecks
Additional hygiene stations
Clear signage and canteen rotas to allow for social distancing
Embracing technology
Furthermore, throughout the COVID-19 pandemic, the team continued to provide extra support to our customer – printing and delivering over 600 facemasks for care home staff.
In addition to supporting the customer during Covid-19, in partnership with emh care & support and JTL training, Willmott Dixon also ran a eight-week traineeship programme based on site where young people were able to develop employability skills, gain their CSCS card and get hands-on real-world work experience with our site teams.
They also collaborated with a local secondary school to deliver an Enrichment Programme where pupils learnt about the construction industry.
Louise Dodds, client relationship manager at Procurement Hub, said:
"The progress the team has made on this project is impressive, especially with the challenges they have overcome to get to where they are now. This project is a credit to the fantastic ability of our framework partners and the work they are capable of achieving."
Click here for more information on the Major Projects Framework 2.