At Procurement Hub we understand the importance of working with partners who will not only listen to your requirements but also have the experience to deliver your projects.
When funding is added into the mix it's even more important to select a delivery partner who has a proven track record.
Dundee City Council know this more than most after working with Robertson Construction Group on their East End Community Campus project.
Appointed through the Major Projects Framework Dundee City Council's early engagement with Robertson "was invaluable to achieving their goals for developing the design and achieving a start on site within the project timeline".
The East End Community Campus project will be Dundee City Council's first purpose-built community campus within the city for up to 1,879 pupils with incorporated Additional Support Needs (ASN) and Community facilities, on a 11.5 hectare site, facilitating the merger of two existing schools; Braeview Academy and Craigie High School.
The project is part of the Scottish Futures Trust (SFT) Learning Estate Investment Programme (LEIP) Phase 2 and is being designed to achieve Passivhaus accreditation to meet the SFT energy target for core hours.
Early contractor engagement allowed Dundee City Council to engage and work in partnership with Robertson from the project concept stage. The design team were all identified following a competitive process before commencing with the design development during the Feasibility Stage of the framework. The project is currently in construction stage, with all works to be concluded by the end of 2025.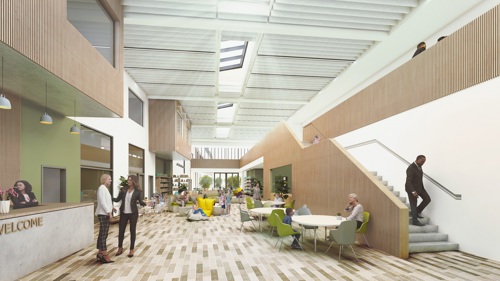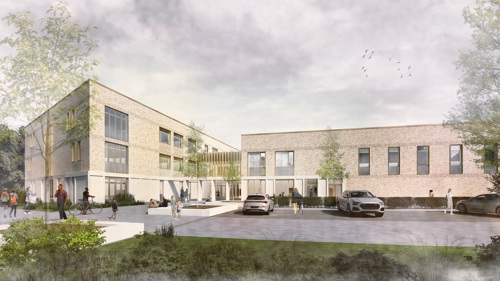 What is the Learning Estate Investment Programme (LEIP)?
The Learning Estate Investment Programme (LEIP) is a jointly funded strategy between Scottish and Local Government and is designed to:
- Improve the condition of the school estate
- Support growth projects where there are no local condition priorities
- Establish links across the learner journey where appropriate
- Benefit 50,000 pupils to learn in condition A/B schools
- Enable the delivery of wider SG policy objectives, including the guiding principles of the Learning Estate Strategy
- Support sustainable estate planning with clear investment and maintenance strategies
The programme aligns with the Scottish Government's infrastructure Investment Plan (IIP) and focuses around:
- Enabling the transition to net zero emissions
- Driving inclusive economic growth
- Building resilient and sustainable places
In 2019 the strategy for LEIP along with Phase 1 of the £2bn funding was announced win which 12 projects were granted funds. In 2020, phase 2 of the strategy, a further 25 projects were granted funding. A full list of these projects can be found here.
Projects that will form part of Phase 3 were announced this month, with an indicative budget of £295m and all projects to be open and operational within 5 years.
For projects approved for funding, there will be a need for councils to work with a delivery partner that can quickly conduct a feasibility and get the project moving as soon as possible.
Read more about the East End Community Campus case study here.
Click here to find out more about the framework.
If you would like more information about how we can help, please contact your Client Relationship Manager by email philip.chan@procurementhub.co.uk