Willmott Dixon Interiors will be transforming the iconic heritage building after being appointed as Waltham Forest Council's construction partner procured through our Major Projects framework.
Our Major Projects framework partner, Willmott Dixon are working in partnership with London Borough of Waltham Forest's giving a new lease of life to the landmark EMD cinema. The restoration will transform the Grade 2* heritage building into a multi-purpose entertainment venue and cultural hub set to reopen in 2022 by Soho Theatre. The project will deliver an education and community hub for schools and local community groups.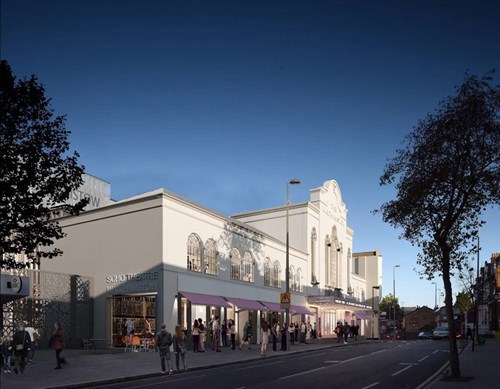 The art deco landmark in Walthamstow opened as the Granada cinema in 1930 and in its heyday saw performances from The Beatles, The Rolling Stones, Dusty Springfield and Johnny Cash. In the year 2000, English Heritage awarded the cinema Grade 2* Listed Building status in recognition of its outstanding architectural and cultural significance, placing it amongst the most important 8% of buildings in Britain. After closing in 2003, it became derelict but now has an exciting new future following the £18m contract award that will see Willmott Dixon Interiors' specialist team transform the existing building into a 1000 seat live performance venue with a restaurant, cafe and bar areas.
During these unusual times, Willmott Dixon Interiors worked through the planning process with the London Borough of Waltham Forest Council's planning committee utilising technology to adapt to a new normal. This included presenting via video call that was livestreamed on YouTube for the public to watch as well as further presentations and Q&A sessions to statuary bodies like the Met Police, Historic England and The Twentieth Century Society via webinar to ensure Covid-19 did not disrupt construction timescales for the cinema and get the scheme through the planning process during the period of restricted movement.
London Borough of Waltham Forest said, "Willmott Dixon have been very good to work with on this complicated project – the speed of the design process has been very impressive and design has constantly sought to innovate."
The intricate refurbishment will bring the derelict building back to contemporary standards allowing for better ventilation, cooling and weather tight exterior. It will also include reshaping the seating and stage to allow live performances with improved sightlines, while the ziggurat ceiling and the building's frontage will be restored to their former 1930s glory.
The project follows similar schemes by Willmott Dixon who have experience in transforming Grade 2* and heritage properties across the UK into popular entertainment venues.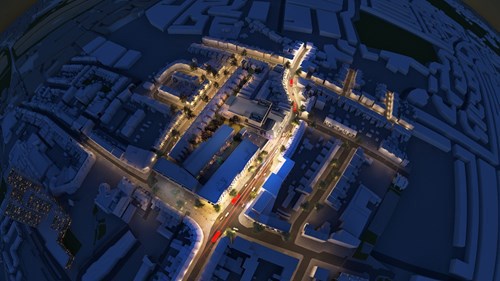 Willmott Dixon's specialist team are transforming the existing building into a 1000 seat live performance venue with restaurant, cafe and bar areas. Historic features such as the Ziggurat ceiling and heritage arches originally design by Architect Cecil Macey will be restored.
Graham Shaw, managing director for Willmott Dixon Interiors:
"We are delighted to be involved in restoring this historic landmark that is part of Waltham Forest's heritage so it can once again be a popular venue for people to visit as well as contributing important income to the local economy. Our team has configured the site to meet the latest guideless to ensure it is Covid-19 secure so we can carry out the refurbishment safely during the current pandemic."
Willmott Dixon Interiors is working with the architects Pilbrow & Partners and QS Stace LLP on the project, with work carried out under the Construction Leadership Council's (CLC) Site Operating Procedures which includes social distancing measures to ensure the project is a safe environment to work in during the Covid-19 pandemic.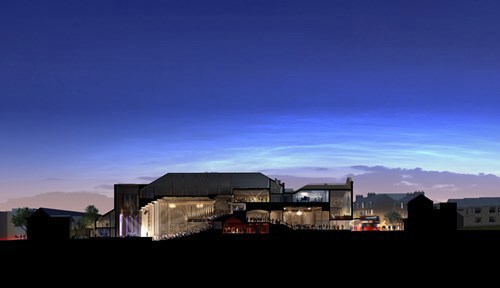 The project scored 9/10 for customer satisfaction with 95% of construction waste is diverted from landfill and 12% social return on investment. KPIs were heightened to target London Borough of Waltham Forest's supply chain delivery to increase local spend as well as a focus on local employment through the construction period. A collaborative value management process was adopted to bring the previously unaffordable scheme into budget.
Completion: Spring 2022
Framework: Major Projects
Partner: Wilmott Dixon / Willmott Dixon Interiors
Value: £18m
Click here for more information on the Major Projects Framework.
Download the PDF case study here.